Low Tech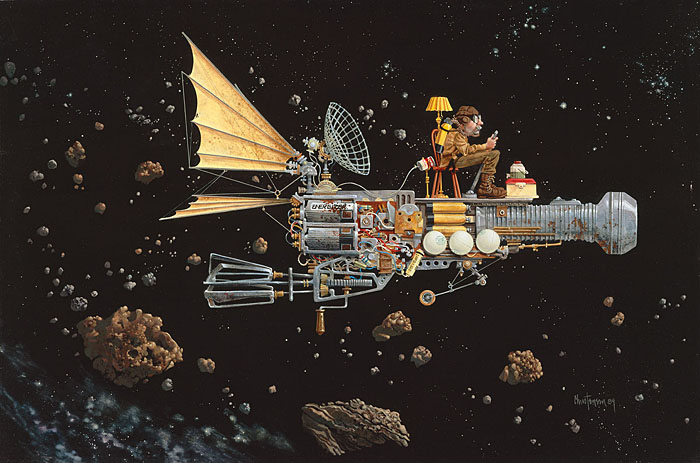 Low Tech
$ Call
"Low Tech" by James Christensen
Open Edition Giclee on Canvas, Unframed
Image Size: 24 X 16 in.
Edition Size: Open
Low Tech (Large)
$ Call
Add To Cart
Signed Limited Edition Giclee on Canvas, Unframed
Image Size: 36 X 24 in.
Edition Size: 55
Before there was High Tech, there had to be Low Tech. There isnít an engineer, programmer or IT specialist today that canít identify with or see in themselves the indomitable spirit of the space age barnstormer that built the space program, designed the desktop and envisioned the cloud. Nor could they escape the feeling of having to do it all with duct tape and spare parts found in the basement.
---