Old Man with a Lot on His Mind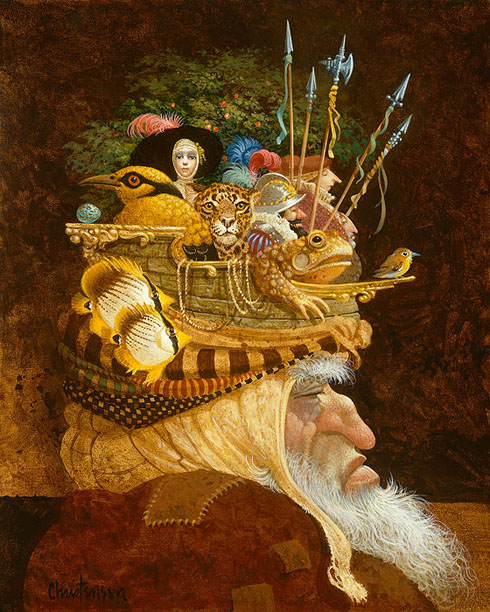 $ Call

"Old Man with a Lot on His Mind" by James Christensen
Signed Limited Edition Giclee on Canvas, Unframed
Image Size: 12 X 15 in.
Edition Size: 200
For everyone who ever wondered "WHAT is that guy thinking?" James C. Christensen allows us to peer into this old fellow's head. In another typically "Christensen" gift to his audience, the answer only leads to more questions! Who is that woman? What's with the leopard? Which battle did those soldiers march in from, and what about the birds, fish and frog? Even if we asked the old man to explain, would he?
"The painting was inspired by hearing life stories told by older people in my church," says James. "I realized that they were each a whole universe of tales and adventures, amazing stories that don't show from the outside."
This old-timer may seem absent-minded, but after a lifetime of experiences, he really just has a lot on his mind!
---